Description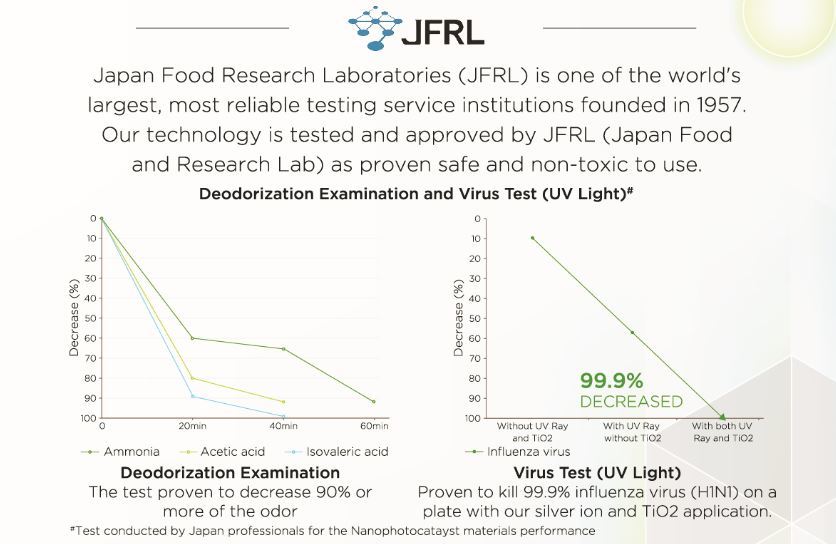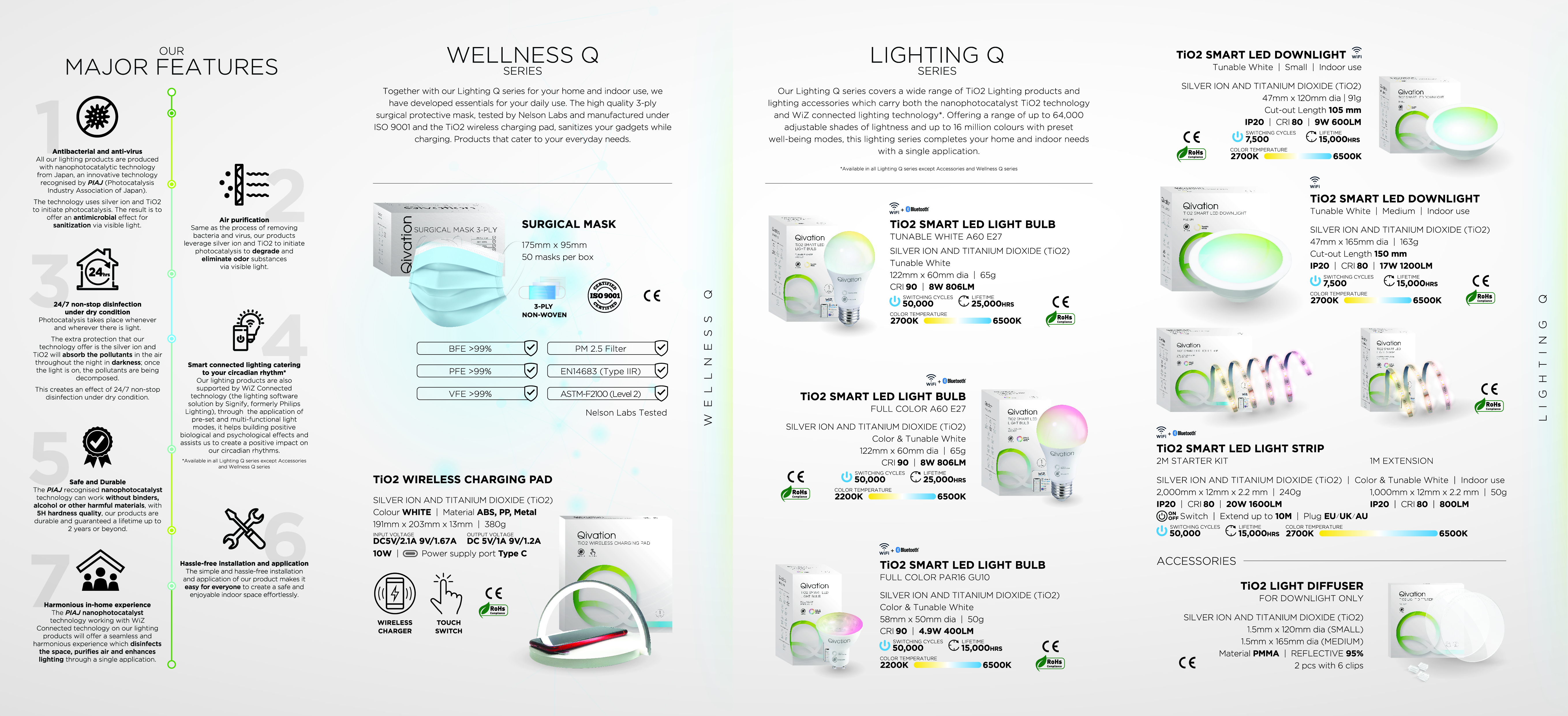 The pad is Qi compatible, case friendly, safe and universal fast charger. It also have touch switch function that can dim down or light up easily. You can even freely place your personal items such as purse, handkerchief, comb, pen..etc on the pad for disinfection when your mobile device not require to charge, it can also serve as table lamp that given you an enjoyable relaxing time, once switched on it will given 24/7 antibacterial, anti-virus and air purification effects for the item placed on the pad and also the surrounding area.
Product Name

Qivation TiO2 Wireless Charging Pad

Series

Wellness Q

Tio2 Specs

Silver ion and titanium dioxide (TiO2)

Basic Specs

Color: White
Size: 191mm x 203mm x 13mm
Weight: 380g
Material: ABS, PP, Metal
Power Supply Port: Type C

Other Features

- LED Light with Adjustable holder
- Touch Switch for dim down and light up
- Case Friendly for Phone case less than 8mm thickness, case materials such as rubber, plastic, TPU and PC are supported
- Automatic power off when fully charged and when placing other metal items on



Input Voltage

DC5V / 2.1A          9V / 1.67A



Output Voltage

DC5V / 1A          9V / 1.2A

Power

10W

Certificate

CE and RoHs Compliant

Warranty period

1 year*

Applicable Equipment

This device supports mobile devices and gadgets which are compatible with Qi standard
* The performance and effectiveness of TiO2 is subject to the exposure in the environment and product maintenance.
Customer Reviews
{{'product.product_review.no_review' | translate}}