Description
100% Authentic
, 1-year Warranty

Cleansui is the trusted brand of water purifiers in Japan, and is now available in Hong Kong. The remarkable purification system removed contaminants but leaves healthy minerals intact. Cleansui's original proprietary filtration system ensures high level performance.The unique and advanced filtration system uses a combination of filtering net, non-woven fabric, ceramics, activated carbon with hollow fiber membrane filters.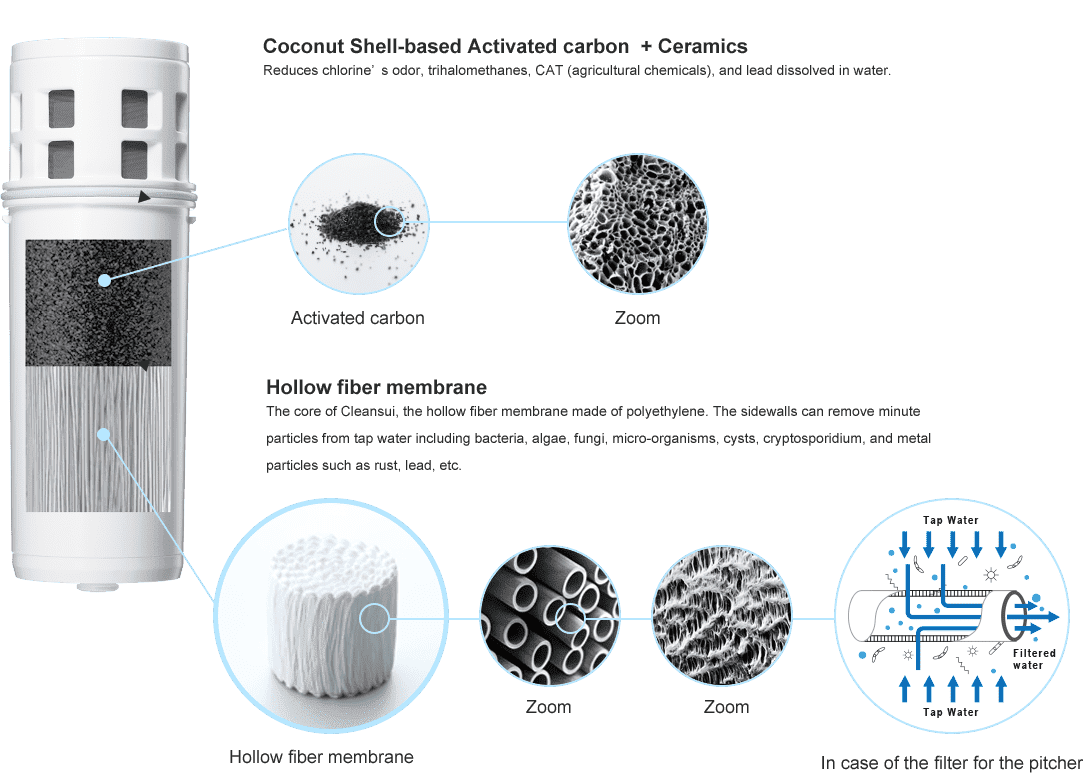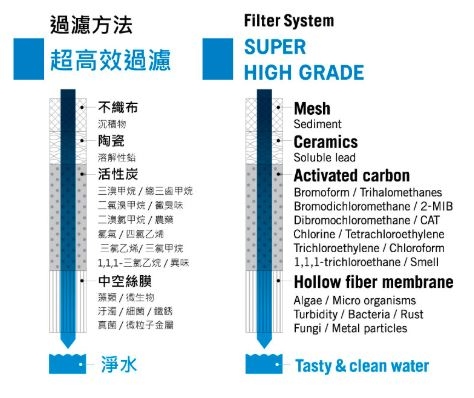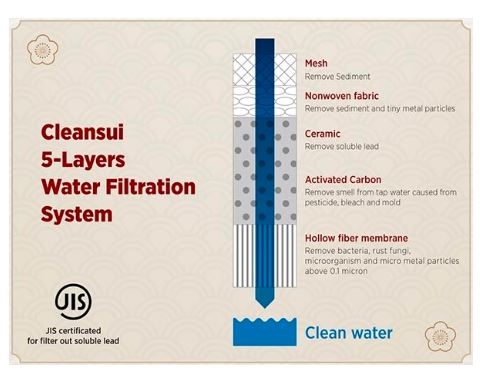 【產品簡介】
Features

- NSF & JIS Certification
- User friendly 3-choices level
- 3-month Filter Lifetime (Approx.) (400L)
- Purification system removes contaminants
- Leaves healthy minerals intact
- High level performance

- Interchangeable replacement cartidge EFC21
- Made in Japan
** After the test of 「Japanese Industrial Standards」(JIS) JIS S 3201「家庭用淨水器試驗方法」from "Japan Food Research Laboratories" confirmed CSP601E water filter cartridge are effective removal of lead in water.
List of Substances Removed

Free residual chlorine

Dibromochloromethane

Tetrachloroethylene

Turbidity

Bromoform

Trichloroethylene

Trihalomethanes

Lead

1,1,1-trichloroethane

Chloroform

CAT

Iron (fine particle)

Bromodichloromethane

2-MIB

Aluminum(neutral)
Warranty
Customer Reviews
{{'product.product_review.no_review' | translate}}